Best Mobile Game Development Software
The best mobile game development software is a combination of tools that help you create exciting games and apps for mobile devices. The software offers an IDE, which is a great feature for teams who want to collaborate and create new games quickly. It has a library of templates and supports Windows PC, Android, iOS, Windows Phone, and the Amazon App Store. It also offers support for VR/AR platforms. Unlike other coding tools, it can be used for both 2D and 3D mobile games.
The best mobile game development software for PC users is the Unity 3D game engine. This tool allows you to import 3D models from other programs. It also has an extensive library of free and paid assets. This software comes with a number of tools to help you create the perfect game. It also includes 2D and third-party platforms, making it easy to create games for any platform. And since it is free, developers can easily share their games.
The Marmalade SDK is an open-source game engine that allows developers to create 3D and 2D games. This software requires C++ knowledge, but the results can be fantastic. It has been used in many successful games, such as Plants vs Zombies. It is available for both free and paid versions. One of the main features of Unity is that it can help you create better 3D images. Another major advantage of Unity is that you can purchase assets, so you can easily create great-looking games.
Titanium: Another cross-platform game development tool, Titanium allows you to create games for iOS and Android devices. It supports native controls and has a marketplace for developers. It also has a plugin for Box2D for 2D games. This is a good alternative to other mobile game development software, but for simple projects, Titanium is not the best choice. The most important part is choosing the right tool for your project.
Construct 2: This HTML5 game development software enables users to develop 2D games without coding. It is fast, easy to use, and has a lot of features. This is the best mobile game developer software for any budget. It has an intuitive interface, which makes it easy to use. The user interface is very important for developing an engaging mobile game. This software is not only easy to use but also flexible. The software is compatible with different operating systems and is easy to integrate with social media.
Unreal Engine
Unreal Engine: If you know how to code, Unreal Engine is the best mobile game developer software. It has great 3D images and complex gameplay. It also allows you to make alterations to the code without waiting for a compile. You can even develop multiplayer games with Unity. The software is a versatile tool that can be used to create many kinds of games. In addition to being able to create games for mobile platforms, Unreal Engine is able to be used for creating 2D and 3D applications.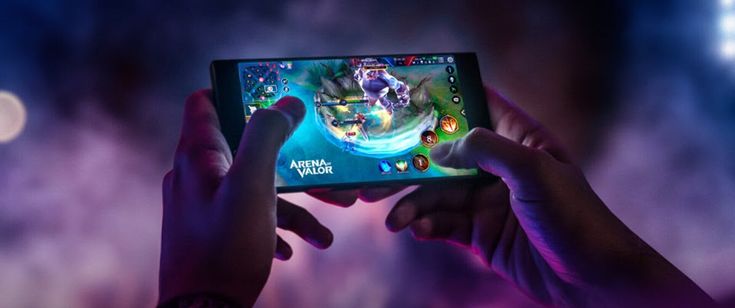 NextPeer is an open-source game development software that is free for both desktop and mobile platforms. This popular platform has been used by top game developers to develop their games. Its best features include an extensive library of templates and the ability to work on multiple platforms. This software also has a free version. It also includes 200MB of disk space for game development. It's possible to create any type of mobile game for any platform.
Clickteam Fusion 2.5 is a popular 2D mobile game development software that is free to download and use. This software is designed to make complex games with minimal coding. The program is also capable of publishing games on mobile platforms. It also lets you create APK files. 7 Construct 2 is another HTML 5 based and easy-to-use 2D game development software. This is an open-source and free version. It is open source and is a popular mobile game development software.
Spring engine. This is a 3D game development software that uses Lua code. It is aimed at creating RTS games and is a great choice for control-freaks. It supports several languages, and its multi-language capabilities make it a popular choice for game developers. Lastly, it is free to use. This software is a must-have for anyone who wants to make mobile games. There are many advantages to using this software.